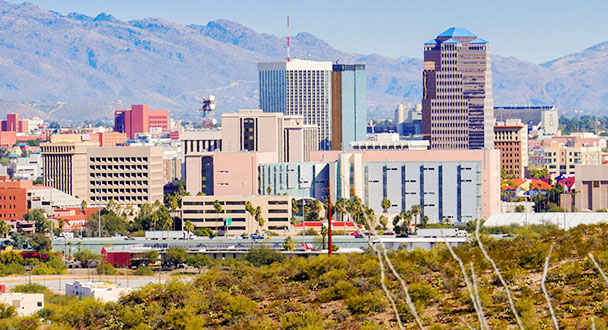 What is the Purchased Power and Fuel Adjustment Charge (PPFAC)?
The PPFAC is a usage-based credit or charge that reflects changes in the costs TEP incurs to fuel its power plants and purchase energy for customers. The charge includes only costs that are not already incorporated in summer or winter base power supply rates. TEP passes these costs along without any markup and earns no profit from this charge.
How will the PPFAC affect my bill?
In March 2019, the Arizona Corporation Commission (ACC) approved TEP's request to decrease the PPFAC to reflect lower fuel and purchased power prices.
A credit of $0.003505 per kilowatt hour (kWh) will be applied to bills from April 1, 2019 to May 31, 2020. For a residential customer with average monthly usage of about 800 kWh, the adjusted rate will result in a monthly decrease of about $2.80. Small General Service customers with average usage of about 2,500 kWh will see monthly bill decreases of about $8.75.
In March 2020, the ACC approved TEP's request to postpone implementation of an adjustment in light of the financial challenges that many customers are facing as a result of the COVID-19 pandemic.
The ACC approved readjusting the PPFAC to a charge of $0.001515 per kWh, which will appear on bills as a monthly charge of about $1.21 for customers with average usage. Although the new PPFAC rate was scheduled to take effect on April 1, TEP proposed delaying the increase until June 1. Commissioners supported the amendment.
Like suspension of disconnects for nonpayment, greater pricing plan flexibility and financial contributions, delaying the PPFAC adjustment was another way TEP worked to support customers during the coronavirus pandemic.
How does the PPFAC appear on my monthly bill?
The PPFAC appears on your bill under the heading "Power Supply Charges" along with your summer or winter base power supply rate.
Do other utilities have charges like this?
Yes. Similar components are included in the electric rates of TEP's sister company, UniSource Energy Services, as well as in those charged by Arizona Public Service and many other electric utilities.
Does the PPFAC apply to all of the energy I purchase from TEP?
Shares of solar energy purchased through TEP's GoSolar Shares program are not subject to the PPFAC. For more details about that program, click here.